Wellington is the capital of New Zealand. It is a destination for travelers who want to visit far places and see different things than usual.
As a rather big capital, it has many activities to do: zoos, interesting museums, fun events, great nightlife, tasty food.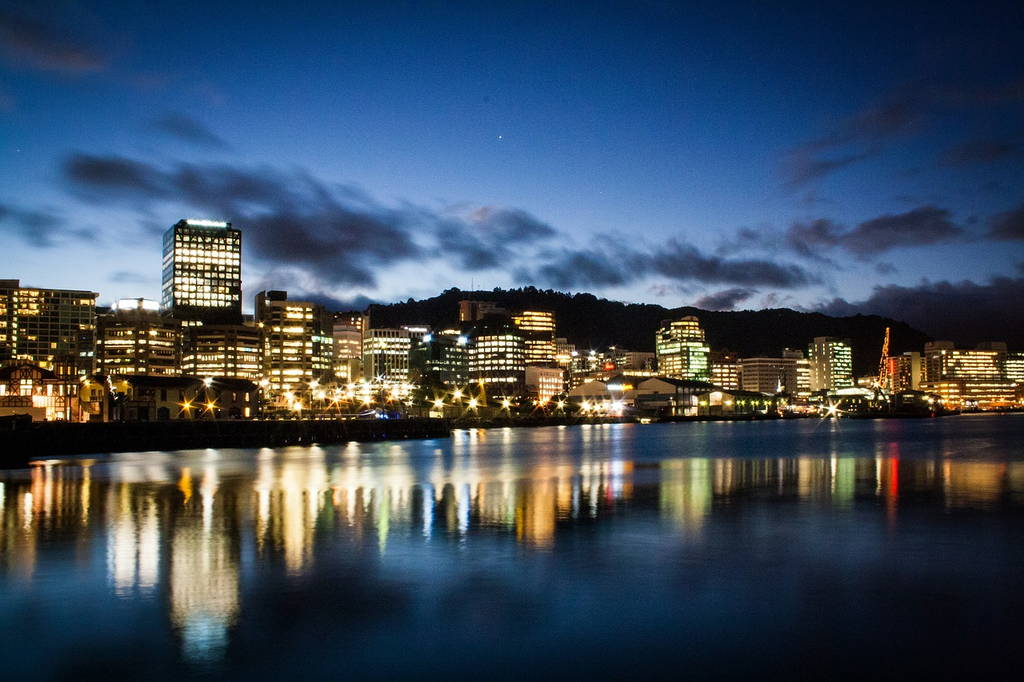 Below you will find the best 10 things to do in Wellington in order to learn and enjoy the city and the culture of New Zealand.
1. Go to space
No, unfortunately not literally. But at the top of the Wellington Cable Car route, you can visit the Space Palace, where you can learn all about space, planets, galaxies, stars.
You will find out about the Southern Hemisphere constellations as well, such as the Capricornus and Scorpius. Moreover, besides the classic planetarium shows, there are also interactive exhibitions.
The Space Palace stays open until late at night, so you can also watch the night sky with the Thomas Cooke historic telescope and observe the stars by yourself! It is truly a unique experience.
2. Go on a glowworm quest
Wellington is famous for its beautiful and colorful parks.
Wellington's Central Park, the Botanic Garden, Truby King Park, Mount Victoria are only a few that are just a pure pleasure to the eyes with their wonderful plants, trees, bushes, flowers.
However, at night, something magical happens.
Glowworms come out! Make sure to keep an eye for guided tours at these parks, because you will be able to track easier these little creatures!
3. Have a sleepover at the zoo
A sleepover at the zoo is not something you are able to often do, so definitely take advantage of it.
Wellington Zoo offers this great experience. The sleepover starts at 7.00 p.m.
Just bring your sleeping bag and a camera, and you are good to go! You'll observe the crazy nightlife of the animals!
In the morning, the zoo offers breakfast and free admission tickets to those that want to check the zoo during day hours as well.
4. Visit the night market
Wellington's Night Market is located at Cuba Street, and it has many different cuisines from around the world. There are also live jams in different bars and restaurants.
It is the go-place for everyone who wants to see the nightlife of the city. It is not a destination for tourists, as the locals spend their weekends there as well!
If you want to have a chilled evening, visit the left side of Cuba Street on a Friday night, and you will enjoy the most relaxed evening with good music and great food.
If you are looking for parties, make sure to go to the lower part of the street on a Saturday night. You will not be disappointed.
5. Catch a stand-up comedy or a theatre show
Wellington is widely considered the cultural capital of New Zealand and with good reason. There is always an event happening. Regarding theatre, there are so many theatrical productions and interesting shows in general.
From contemporary and alternative theatre shows to stand-up comedies, dance, and music shows, Wellington has it all.
Make sure to find more information on the stages the shows take place, such as the BATS Theatre, Circa, The Opera House, and others, and book your ticket.
6. Play board games
There is a café in New Zealand, Counter Culture Board Game Cafe and Bar, that has more than 600 board games available on the shelves.
So, if you want to spend some quality time with friends or family, or even go on a geeky date, this place is definitely the best!
It offers great discounts if you order food or drinks and usually stays open until late, especially on Thursdays, Fridays, and Saturdays.
7. Do the Zealandia tour
The Zealandia night tour is different from the zoo sleepover.
First of all, Zealandia is a sanctuary that protects New Zealand's endangered species, as well as the forests and the rivers.
It organizes regular night tours, where you can learn a lot about many nocturnal animals and see them in their natural habitat.
The tour groups consist only of 12 persons at a time, so make sure to book your place in advance!
8. Watch a sports match at the 'Cake Tin'
The Cake Tin is Wellington's sports stadium, the Westpac stadium. The locals call it Cake Tin because it has the shape of a bawl. There, you can watch a good rugby game, cricket, or football.
But the Westpac stadium does not host only sports games. It hosts international concerts of widely popular artists, art fairs, and even community events, such as the Beervana craft beer festival that happens every year.
9. Enjoy a cocktail at Hawthorn Lounge
Hawthorn Lounge is not a regular cocktail bar. It makes cocktails that suit the tastes of the customers. That is you go to the bar and the staff will figure out your taste and make you the perfect cocktail for your taste!
The atmosphere is very cozy and lounge-like (hence the name!). You will feel relaxed and you'll enjoy probably the best cocktail you've ever had!
10. Stroll at Wellington Waterfront
The Wellington Waterfront is simply magical at nighttime. You can stroll around and watch the calm sea and the city from the opposite side.
There are art installations that narrate the history of the city and a playground for children, and several shops. It is a different way to enjoy the city but without its busyness.
11. (Bonus) Online casinos
Playing casino is a great pleasure in New Zealand, however, a casino is not always open.
At night, for example, it is more popular to play at online casinos.
At online casinos, you can play around the clock and also get help around the clock at most casinos.
It's just a matter of keeping track of who is safe and good for Kiwis.
As a matter of fact, New Zealand casinos are a really good job of keeping track of these safe gaming sites for us.