New Zealand's main city, Wellington, is located at the very bottom of the North Island and is a true treasure. We're delighted to share the finest free things to do in Wellington with you.
The Wellington CBD is positioned on the waterfront, surrounded by rolling green hills, and has numerous conveniently accessible perspectives. And, to top it all off, magnificent sandy beaches are only a short drive away.
We went to Wellington with our family during the summer in New Zealand, and the weather was perfect. Wellington is known as "Windy Wellington," although it was not at all windy! We had a lot of sunshine and nice temperatures. So, summer is unquestionably the greatest time to visit.
We travelled into Wellington from Auckland on Jetstar Airways (the other option is Air New Zealand), which is a 1-hour journey. We spent 5 full days in the city and believe that this is the bare minimum of time required to see the city and surrounding areas.
Hike Up Mount Victoria
Mount Victoria is located to the east of urban Wellington, and the beginning of the hiking trail is a short walk from town. There are several walking and mountain biking trails that lead to the top of Mount Victoria; we took the 'Lookout Walkway.'
This walk begins at the end of Marjoribanks Street and takes approximately 40 minutes to reach the top. All the trails are labelled with different colours, so as long as we followed the purple signs, we wouldn't get lost. This was a really easy trek, so you don't need to be a seasoned hiker to enjoy it.
The views of the city from the summit were spectacular, especially after sunset. Then we hiked back down in the opposite way, eventually arriving at Oriental Bay.
Free Tour of New Zealand Parliament Buildings
The Beehive is the most noteworthy structure among them all. This one-of-a-kind structure serves as the executive wing of New Zealand's parliament, so just seeing it from the outside is impressive.
Given that Wellington is New Zealand's capital, it's no wonder that one of the free things to do in Wellington is to take a tour of Parliament and learn about politics.
The tours are available daily from 10 a.m. to 4 p.m., and you will learn about the New Zealand voting system and how the public can have a say.
You'll also have to walk through security before entering, and no cameras or phones are permitted. We're not very interested in politics, but we had a great time on this tour.
Wrights Hill Fortress
This is one of several wonderful sites in Wellington that give views of the city. It is located on top of a hill.
However, it is also a fascinating destination to visit if you want to understand New Zealand's participation in World War II.
The World War II gun emplacements can be seen from the vehicle park, which is only a short (but steep) walk away. There's also a finished underground tunnel system.
The tunnels may only be seen if you book a guided tour (which is not free). We definitely recommend doing this; we found it all to be really intriguing, and there is a lot to see within as well as many stories to be told.
Windy Wellington Sign
If you enjoy clichéd tourist photos, you should stop on Miramar Avenue and pose in front of the Wellington sign. Hollywood-inspired, but with a touch of windswept, Wellington.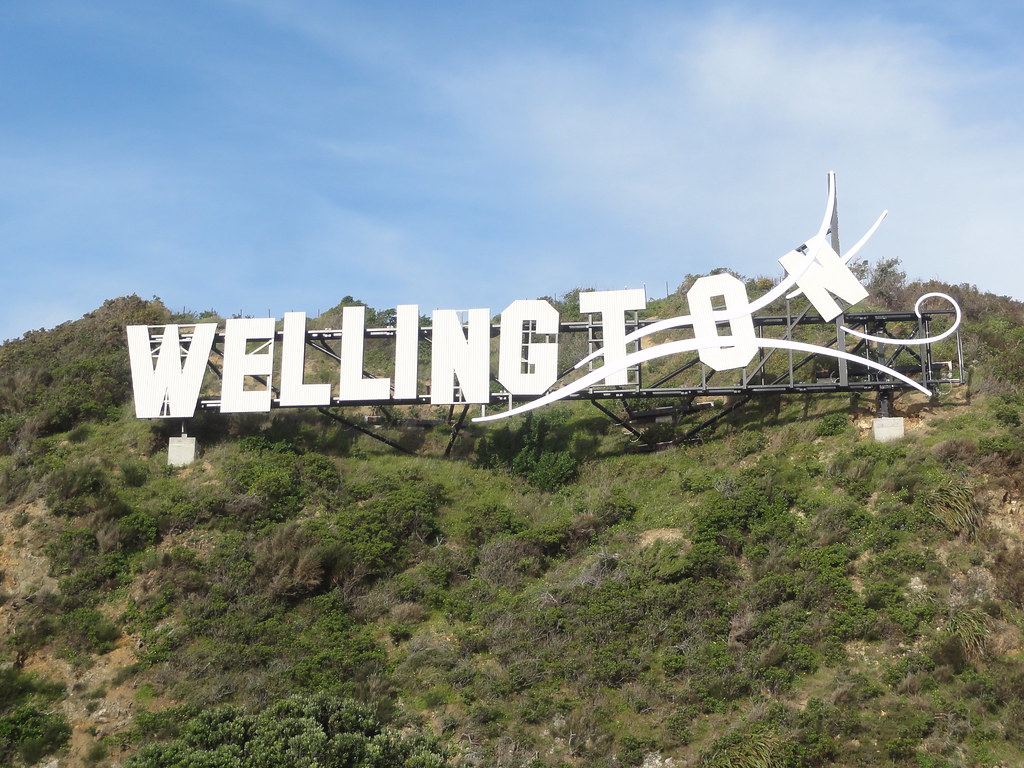 Te Papa Museum
This museum is so lovely that it's difficult to believe it's one of the free things to do in Wellington. Te Papa is located in the city centre, right on the shore.
The exhibitions change throughout the year, with the most recent one being Gallipoli: The Scale of Our War. That was really incredible!
The exhibitions were so life-like that they elicited a wide range of emotions. The museum is free to enter, but there are fees if you view any of the temporary displays.
City Gallery Wellington
The City Gallery, located in the heart of Wellington, is a modern art museum filled with works that will make you think.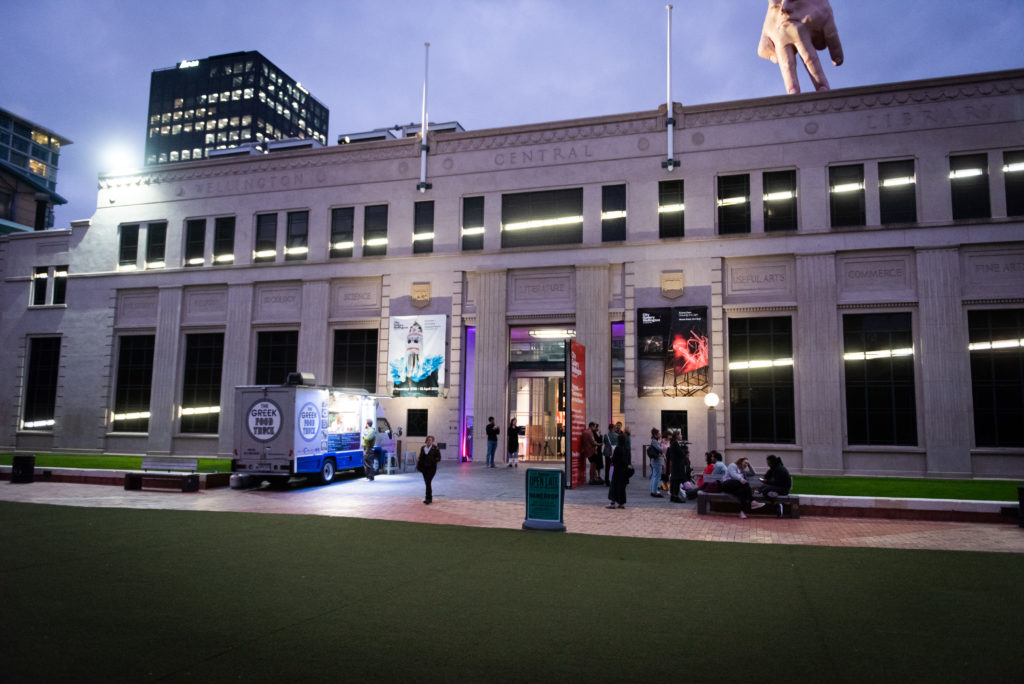 And, if you're not particularly artistic, many of them might not even make sense to you. The museum is open seven days a week and admission are free.
Wellington Wind Turbine Generator
There are several wind turbines in Wellington, but if you travel up Hawkins Hill Road, you will see one by itself. The views from this one are very spectacular.
You can see so much of the city from here, and it has one of the greatest views of the CBD and out to sea. The Wind Turbine is also quite stunning.
Check Out Cuba Street
Cuba Street, known for its hipster vibes, contains some pretty amazing establishments, including op shops, wonderful restaurants and pubs, and a few works of art.
We were staying close to Cuba Street, so we were constantly going around, and there was always somewhere to stop along the route. It's a fantastic area to learn about Wellington culture.
Wellington Waterfront
Follow the Harbourside route along the way to see what's going on. There will be marketplaces, seaside restaurants, playgrounds for children, and even swimming pools with diving boards.
There are also plenty of locations to grab a takeaway lunch and eat with a view.
And, for those who want to get up early, this is one of the best places to see the sunrise. It was beautiful over the water, and it was lovely to walk around the shoreline when it was so peaceful.
Wellingtons Beaches
Is it just me, or are you as astonished as I am by how beautiful the beaches near Wellington are? Even in the middle of July, the water is cold, yet it is so clean and transparent.
If you travel during the summer, you'll be able to take advantage of daylight savings time, which means the sun won't set until around 9 p.m. So from 4 p.m. onwards, it was ideal to go to the beach.
We thought this was the hottest portion of the day, and the beach had great energy. Oriental Bay, Scorching Bay, Lyall Bay, and Plimmerton Beach are all worth seeing in Wellington.